Iranian Intellectuals
Lineages and Legacies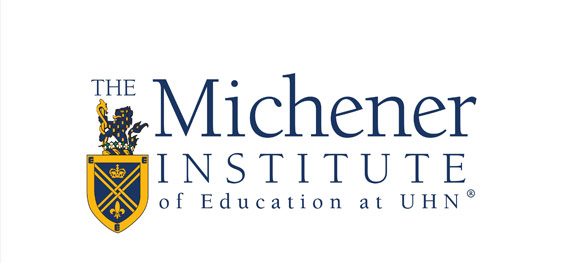 Tirgan Festival is proud to host this incredible series of four panel discussions on the history and evolution of intellectualism in Iran. The panellists—academic experts in the field who have been invited from all around the globe—will discuss the history of intellectualism, and its relationship with the social and political trajectory of modern Iran from the Qajar period to today. Each panel will have a different focus but situate its topics and themes within the overall context of the series.
Guests will be allowed to ask questions from the speakers at the end of each panel. Refreshments and lunch will also be provided throughout the day.
                                                                     Schedule
 8:00 AM  
8:30 AM
Registration – Coffee and Refreshments 

 8:30 AM

8:45 AM

Opening Remarks

 8:45 AM

10:15 AM

Panel I - From Qajar to the Early Pahlavi

10:15 AM
10:45 AM
Break – Coffee and Refreshments

10:45 AM

12:15 PM

Panel II - The Second Pahlavi Era

12:15 PM
1:30 PM
Lunch is Served

1:30 PM

3:00 PM

Panel III - Women Intellectuals in Pre- and Post-Revolutionary Iran

3:00 PM
3:30 PM
Break – Coffee and Refreshments

3:30 PM

5:00 PM

Panel IV - Mapping Iranian Intellectuals after the Revolution of 1979

5:00 PM

5:15 PM

Closing Remarks and Vote of Thanks
Panels:
8:45- 10:15 am Panel I
Tradition and Modernity in the Mirror of Iranian Intellectuals: From Qajar to the Early Pahlavi Period
Chair: Mr. Saeed Hariri
Professor Ali Mirsepassi ( New York University-USA): "Crafting Iranian Social Imaginary: Intellectuals during the Two World Wars"
Professor Saeed Paivandi (University of Lorraine- France): "Amir Kabir: A Reformist and Pioneer of Modernization in the Traditional State"
Professor Ali Ansari (St. Andrews University- Scotland): "Iranian Intellectuals and the Narratives of the Enlightenment"
10:45 am- 12:15 pm Panel II
Iranian Intellectuals between Statesmanship and Dissent: The Second Pahlavi Era
Chair: Professor Arsalan Kahnemuyipour (University of Toronto-Canada)
Professor Mehrzad Boroujerdi (Syracuse University): "Endangered Species: Intellectual-Statesmen in Iran"
Professor Farzin Vahdat (Vassar College): "Al-e Ahmad and the discourse of modernity in Iran
Professor Afshin-Matin Asgari (California State University-USA):"In Search of Liberal-Democratic Thought: From Foroughi to Mosaddeq"
1:30- 3:00 pm Panel III
Articulating Gender: Women Intellectuals in Pre- and Post-Revolutionary Iran
Chair: Professor Haideh Moghissi (York University- Canada)
Professor Khatereh Sheibani (York University-Canada): "Women Filmmakers in the Pahlavi Era".
Professor Farzaneh Milani: (University of Virginia- USA): "And here I am': Forough Farrokhzad and Modernity"
Professor Nasrin Rahimieh: (University of California-Irvine-USA): "Simin Daneshvar and the Forging of an Intellectual"
3:30- 5:00 pm Panel IV
Mapping Iranian Intellectuals after the Revolution of 1979
Chair: Professor Minoo Derayeh (York University)
Professor Mojtaba Mahdavi (University of Alberta-Canada): "A Critique of three Generations of Muslim Left in Iran: From Nakhshab to Neo-Shariatis"
Professor Mohsen Mottaghi (University of Sorbonne-France): "Muslim Intellectuals after the Revolution"
Mr. Nasser Rahmaninejad ( Stage Director): "Intellectuals and Creative Art in Post-Revolutionary Iran"