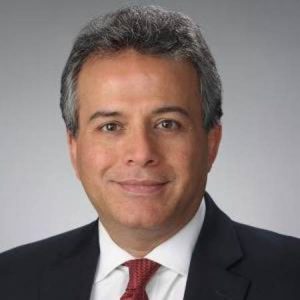 Mehrzad Boroujerdi
Scholar
Mehrzad Boroujerdi received his Ph.D. in International Relations from The American University in 1990. For the next two years, he was a postdoctoral fellow at Harvard University and a Rockefeller Foundation fellow at the University of Texas at Austin.
Dr. Boroujerdi has been the recipient of $1.5 million in grants from such institutions as the Carnegie Corporation, Institute of International Education, Henry R. Luce Foundation, Princeton University, Social Science Research Council, United States Department of Education, United States Institute of Peace, and the Violet Jabara Charitable Trust.
Dr. Boroujerdi is the author of "Iranian Intellectuals and the West: The Tormented Triumph of Nativism" (Syracuse University Press, 1996), and "I Carved, Worshiped and Shattered: Essays on Iranian Politics and Identity" [in Persian] (2010): editor of "Mirror for the Muslim Prince: Islam and Theory of Statecraft" (Syracuse University Press, 2013); and co-author of "Postrevolutionary Iran: A Political Handbook" (Syracuse University Press, 2018). He has also authored thirty journal articles and book chapters in English and Persian.
He has been interviewed by numerous media outlets including Associated Press, BBC, CBS, Christian Science Monitor, Guardian, Le Figaro, Los Angeles Times, NPR, New Yorker, New York Times, Reuters, Spiegel, USA Today, and Washington Post.
Abstract:
Endangered Species: Intellectual-Statesmen in Iran 
The aim of Dr. Boroujerdi's presentation is to problematize the issue of intellectual-statements in Iran by answering the following set of questions: Should intellectuals play any official role in the political machinery of the state in a developing society like Iran? Or should they always remain as dissidents and perennial strangers from power? How should we assess the contributions of those intellectuals who regard themselves as "intellectual-statesmen" (dowltmard-e Rowshanfekr) and take an interest in joining the machinery of the state? It will be argued that within Iran's intellectual milieu both before and after the revolution, we have generally frowned upon the notion of "dowltmard-e Rowshanfekr" and instead have embraced a heroic view of "public intellectuals" as those speaking truth to power. This narrow definition has done enormous disservice to those individuals who rightfully decided to join the machinery of the state for the betterment of their society.