Khale Sooske
Directed by Shahrokh Moshkin Ghalam
Friday, July 26, 2019
7:00 PM – 8:15 PM

Jane Mallett Theatre, St. Lawrence Centre for the Arts
Khale Sooske, directed and performed by Shahrokh Moshkin Ghalam and starring Boshra is one of our theatrical productions at Tirgan Festival 2019.  
Khale Sooske, a play based on Bijan Mofid's masterpiece Shahr-e Ghesseh, has been performed numerous times on stage to outstanding reviews by audiences and critics. Shahr-e Ghesseh, a popular musical drama by the revered playwright and stage director Bijan Mofid was first performed during The Shiraz Arts Festival in 1968 to extraordinary praise. Mofid's dramas have deep roots in Iranian traditions and legends, and through mischievous play on words, the highly evolved characters advance the stories. In Khale Sooske, Shahrokh Moshkin-Ghalam takes a humorous and playful approach to storytelling and brings to life a modern rendition of a beloved classic.  
Tirgan Festival invites you to join us and experience this enchanting production at the Tirgan Festival 2019.  
Latecomers may not be admitted
نمایش «خاله سوسکه» به کارگردانی و اجرای شاهرخ مشکین‌قلم در ششمین جشنواره تیرگان به روی صحنه می‌رود. نمایش «خاله سوسکه» بر اساس «شهر قصه» اثر بیژن مفید، نمایشنامه نویس و کارگردان تئاتر توسط شاهرخ مشکین‌قلم بازآفرینی شده است.
نمایش «شهر قصه» پرآوازه‌ترین اثر بیژن مفید است که در سال ۱۳۴۷ برای اولین بار در جشن هنر شیراز اجرای بسیار موفقی داشت و از آن زمان تا کنون بارها به روی صحنه رفته است. نمایشنامه‌های بیژن مفید ریشه در بطن بازی‌ها و نمایش‌ها، آداب و رسوم، متل‌ها و قصه‌های ایرانی دارد. در آثار بیژن مفید به جای آن که حوادث شخصیت‌ها را پیش برند، این شخصیت‌ها هستند که حوادث را به جلو می‌رانند. شاهرخ مشکین‌قلم در این نمایش ضمن تداوم شیوه‌های نمایشگری بیژن مفید در بداهه‌پردازی و پردازش خرده‌فرهنگ‌های تخت حوضی، به خوبی فرم‌های نوینی از طنزآمیزی مدرن را در اجرای این اثر جاویدان خلق کرده است.
جشنواره تیرگان با افتخار دوستداران فرهنگ و هنر را به تماشای «خاله سوسکه» با اجرای درخشان تئاتر و موسیقی هنرمندان معاصر ایرانی در جشنواره تیرگان ۲۰۱۹ دعوت می‌کند.
افرادی که با تاخیر می رسند ممکن است اجازه ی ورود به سالن را پیدا نکنند.
Friday July 26, 2019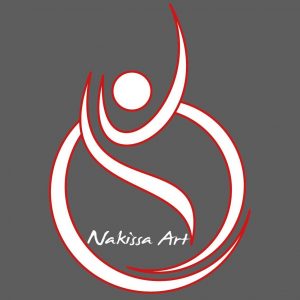 Friday, July 26, 2019
7:00 PM – 8:15 PM

Jane Mallett Theatre, St. Lawrence Centre for the Arts