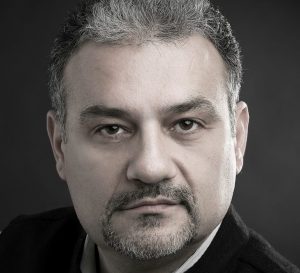 Mehrdad Ariannejad
Mehrdad Ariannejad has made preservation and revitalization of Iranian art and culture his life mission. Over the last 20 years, while working full-time as a Computer Engineer at IBM Canada, he has taken up the leadership role in numerous non-profit organizations and initiatives devoted to the promotion of Iranian culture and intellectual heritage within academia, the Iranian community, and the larger Canadian society. Mehrdad is one of the authors of Charter 91, a document that seeks to unite Iranians around a potential charter of rights.
One of the most influential initiatives led by Mehrdad is Tirgan, where he currently serves as the President and Chief Executive Officer. The Tirgan festival is the largest celebration of Iranian art and culture in the world, held in Toronto since 2008.
Mehrdad is the recipient of many awards for humanitarian and community service and promoting culture and social justice, including the National Ethnic Press and Media Council of Canada award and Queen Elizabeth II Diamond Jubilee medal. In 2016, he left IBM to pursue his life passion. He holds a master's degree in Computer Engineering from the University of Toronto.