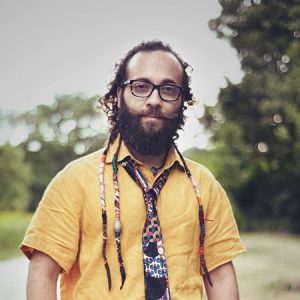 Tarek Ghriri
Musician, Composer
Tarek Ghriri is a Toronto based Palestinian-Syrian musician, flamenco guitar performer, teacher and composer. With over 18 years of experience in performing at concerts and festivals across the
Levant, and 10 years of teaching music, Tarek merges his passion for flamenco music with his Arab origin in creating a unique blend of two musical worlds.
He has participated in many concerts and festivals between Syria (Damascus International Festival), Lebanon (@Masrah Al Madina, Radio Beirut and Metro Al Madina Theaters) also Toronto (Tablao Flamenco Toronto, Isabel Bader Theatre with Canadian Arabic Orchestra,
Duende Flamenco Festival at Aga Khan Museum and the Festival of Arabic Music and Arts).
He has worked with many music schools between Syria, Lebanon and Toronto.
YouTube Channel:
https://www.youtube.com/channel/UC8v-oViJVdjkQDq_gj8W9Ig
Instagram : @tarek.ghriri.guitarist