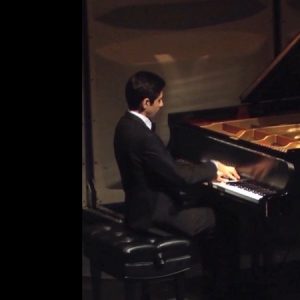 Born and raised in Iran, Mehdi Karbasi is a Classical pianist and composer living in Toronto. He holds a Bachelor of Music degree in Piano Performance from Dalhousie University, where he had the privilege to study with Lynn Stodola and Tietje Zonneveld. He has performed a wide range of repertoire including solo and ensemble music on various stages. Although, his musical studies mainly centered around Western Classical tradition, his solid background in Persian
dastgah and radif has allowed him to explore beyond Classical music. Among his most recent projects is the Tesiphonia Duo , a collaboration with the multi-instrumentalist James Duff.
Tesiphonia is an experimental project which focuses on recoloring Western Classical pieces by altering the instrumentation and also explores the classical and folk traditions of near and far east.