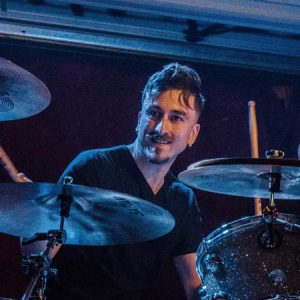 Edoardo Tancredi
Musician
Edo Tancredi is a multi-stylistic drummer and percussionist, originally from Italy, based in Los Angeles (California). His passion for different kinds of music has led him to cover a wide variety of genres that include Funk, R&B/Soul, Rock, Blues, Gospel, Jazz, Americana/Country and Latin. His drumming can be heard on numerous recordings and commercials and he keeps a busy live schedule. He is also proficient in drum programming and sampling.
Edo's performance credits include Grammy-Award winning artists such as Michelle Williams (from Destiny's Child) Eric Benet and Ann Nesby (from Sounds of Blackness).
Edo graduated top of the class in Music Performance at Los Angeles Music Academy in Pasadena, CA (now LA College of Music), studying with drum greats such as Ralph Humphrey, Joe Porcaro and Gary Ferguson and earned a degree in "Jazz Music" at Conservatorio G.B. Martini in Fermo (Italy) studying complementary piano and arranging for big band. He started receiving drum lessons at a young age with Massimo Carloni in his hometown Ascoli Piceno (Italy), and later on with Marco Volpe in Milan.