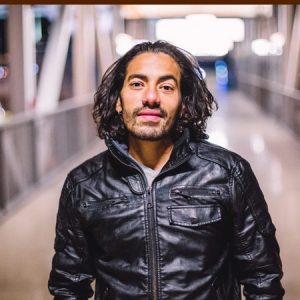 Alberto Albis is a musician, writer, producer, and composer from Barranquilla, Colombia. He earned his undergraduate degree in Music Performance from the University of the Andes in Bogota. After moving to Los Angeles, he continued his
studies in music at the Los Angeles College of Music in Pasadena, CA. As a bass player, he was associated with many popular bands and artists such as Aja Daashur, Laura Pausini, Roy Ashen and The Crash Poets.
Alberto has a wide skill set in music production, songwriting, composing and arranging that led him to projects with artists such as Merry Ellen Kirk, Otis Manick, and Kelly Fauth. He is currently working on his second album with Viva
La Union as musician, producer, and co- writer with actor, John Cho. Some of Alberto's collaborations have been featured in films such as Harold and Kumar 2 and the powerful documentary, Stopping Traffic.