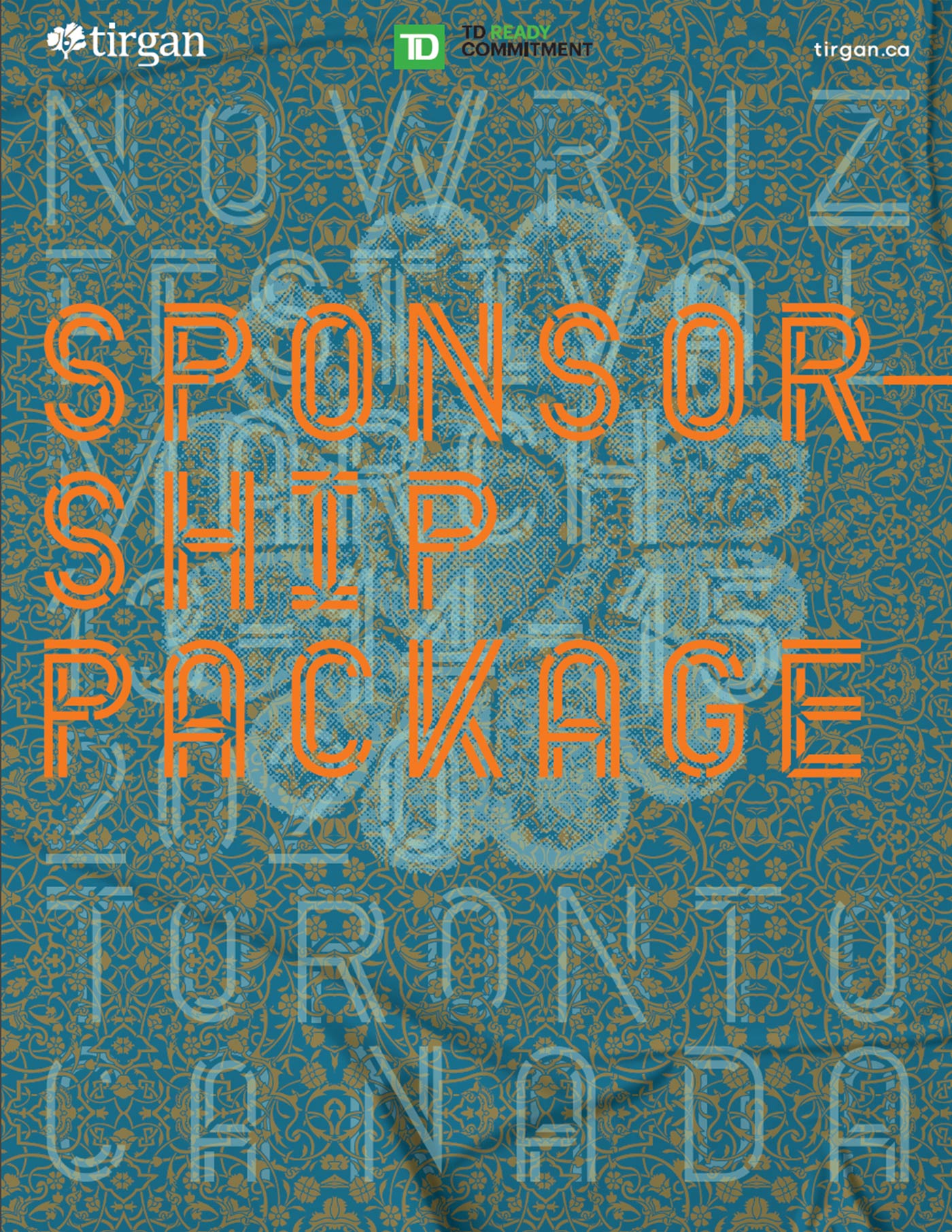 Tirgan 2019 Festival Sponsorship Package
DEAR FRIENDS,
We are excited this year to present the fourth edition of our Nowruz Festival, on the occasion of the Persian New Year, thanks to the incredible generosity and support of our sponsors and selfless efforts of over 200 devoted volunteers.
Tirgan Nowruz Festival is a three-day indoor event held at the prestigious Meridian Arts Centre, welcoming a wide range of audience to share and enjoy another exhilarating experience.
On behalf of Tirgan I have the pleasure to invite you to join us as a valued partner for Nowruz Festival 2020. Get involved and add your voice to ours in highlighting the impact of raising cultural awareness on strengthening cross-cultural dialogue in one of the most diverse cities in the world.
This year, I am delighted to announce several opportunities for sponsorship outlined in the attached pages. I hope you find one that suits your business. Join us as we unite again for another labour of love under the banner of Tirgan!
Our team is ready to make history with you. Let's get the ball rolling.
HOUSHANG SHANS
Director of Funding & Sponsorship
Nowruz Festival 2020