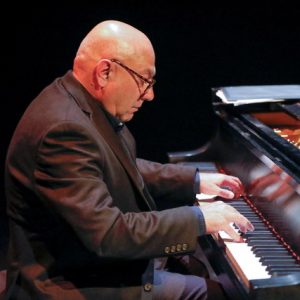 Amir Rahbar
Piano player, composer
Amir Rahbar was born in Tehran-Iran in 1952.
He was introduced to music in early childhood by playing the Accordion and Tombak (Iranian percussion).
He started his piano lessons with late Mr. Khachaturian and continued his music educations with Dr. Hamid Zahedi (Harmony), Dr. Alireza Mashayekhi (Harmony), Dr. Sharif Lotfi (Solfege, Fundamentals of music performance) and Mr. Mehran Rouhani (Harmony, Counter point).
He has been living in Toronto-Canada since 1997, working with different Iranian and international musicians by composing, arranging and performing music.
Photo: Kamran Aminian