A Few Days in Between
A Tribute to Abbas Kiarostami
Saturday, July 27, 2019
11:00 AM – 7:00 PM

Arta Gallery, Distillery District
Abbas Kiarostami (22 June 1940 – 4 July 2016) was one of the most acclaimed and influential of Iran's major filmmakers, visual artist and poet."A Few Days in Between" is a collective art exhibition celebrating the 79th birthday of Abbas Kiarostami with 79 art pieces dedicated to the late master, by79 artists,  This is a sequence to "A Piece of Life" exhibition Curated by Parham Didehvar on the occasion of of Kiarostami's 77th birthday with 77 pieces of artwork by 77 artists.
There have been several memorials and tributes to Kiarostami during and after his lifetime, mostly restricted to pre-defined themes such as trees, leaves, and snow. In contrast, "A Few Days in Between" emphasizes on recreation of a slice of life,drawing on artist's unique and personal interpretation of their surroundings, as Kiarostami always advocated.
"A Few Days in Between" is that grey space called "life" between birth and death, light and darkness. Thus, all exhibited artworks are in black and white; framed in identical frames without regard to artists' hierarchy, in a collective effort to pay tribute to a man who lived a poetic life and whose visual creations were a reflection of his life experiences. Immortalizing mundane yet glorious routines, untold but captivating stories, and breathing life into images that in all their simplicity have a lot to say or to listen to, was what set apart Kiarostami's style.
"A Few Days in Between", centres on the individuality and uniqueness of the artist's vision; refuses to conform with others; is independent and yet interconnected.
The event is hosted by Arta Gallery at the Historic Distillery District as part of the Tirgan festival.
نمایشگاه چند روزی در میان در ادامه نمایشگاه یک تکه زندگی که در هفتاد و هفتمین سالگرد تولد استاد کیارستمی فقید با حضور ۷۷ عکس از ۷۷ هنرمند برپا شده بود برگزار می گردد. این نمایشگاه امسال به عنوان بخشی از جشنواره تیرگان با ۷۹ اثر از ۷۹ هنرمند به رسم پاسداشت در هفتاد و نهمین سالگرد تولد عباس کیارستمی در گالری آرتا برپا خواهد شد
Participating artists:
Saber Abar
Nazli Abbaspour
Kourosh Adim
Mehrdad Afsari
Shahrzad Akrami
Kiarang Alaei
Elnaz Amini
Mehrdad Amini
Firoozeh Athari
Behrouz Badrouj
Majid Barzegar
Ali Daghigh
Vahid Dashtyari
Saeed Dastoori
Nader Davoodi
Parham Didehvar
Alireza Fani
Mohammad Farnood
Ghasem Fathi
Shadi Ghadirian
Hasan Ghafari
Jasem Ghazbanpour
Samad Ghorbanzadeh
Kaveh Golestan
Hengameh Golestan
Babak Haghi
Ebrahim Haghighi
Ojan Haghighi
Bahman Jalali
Hamid Janipour
Rana Javadi
Koohyar Kalari
Mahmoud Kalari
Mahmoud Kashfipour
Babak Kazemi
Kaveh Kazemi
Arash Khamooshi
Mehdi Khandan
Marzieh Khorsand
Hamed Khosravi
Reza Kianian
Mehran Mafi Bordbar
Soroosh Milanizadeh
Nazanin Mirzabeiki Fini
Sasan Moayedi
Mehdi Moghimnejad
Bahareh Mohammadian
Romin Mohtasham
Sahar Mokhtari
Mehdi Monem
Tahmineh Monzavi
Hossein Nazari
Mehdi Nazeri
Morteza Niknahad
Mostafa Nodeh
Mahmoodreza Nourbakhsh
Jafar Panahi
Omid Pourazar
Farzaneh Radmehr
Javid Ramezani
Mohsen Rastani
Saeed Rezvanian
Roozbeh Roozbehani
Zarvan Rouhbakhshan
Behnam Sadighi
Majid Saeedi
Jalal Sepehr
Siva Shahbaz
Aein Shahroodi
Afshin Shahroodi
Jalal Shamsazaran
Tahmineh Sherafat
Kamran Shirdel
Ali Shokri
Arman Stepanian
Pooyan Tabatabaei
Mehdi Vosoughnia
Alfred Yaghobzadeh
Maryam Zandi
Saturday July 27, 2019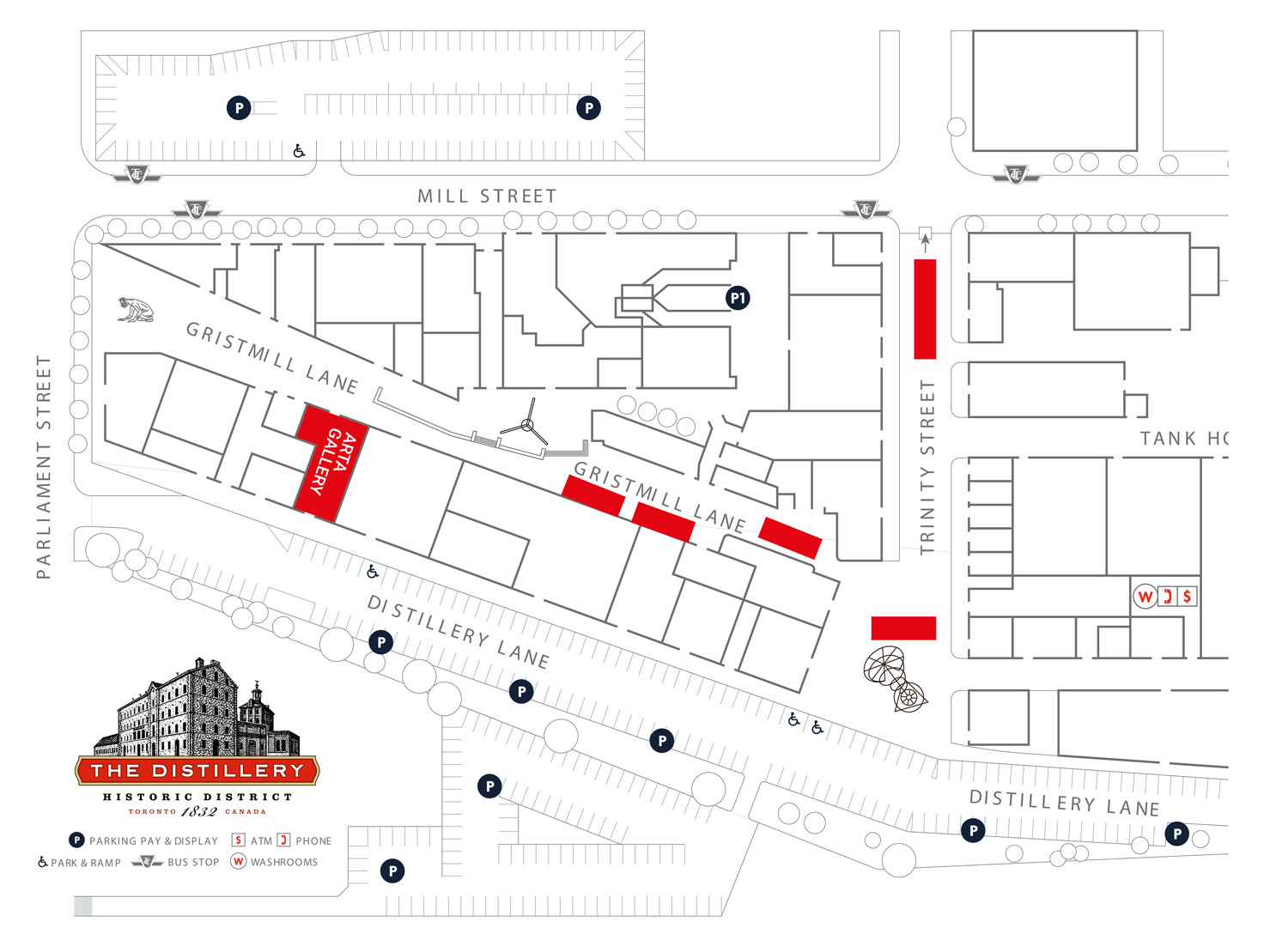 Saturday, July 27, 2019
11:00 AM – 7:00 PM

Arta Gallery, Distillery District