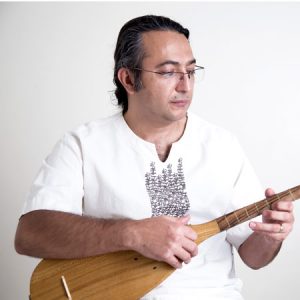 Reza Houshvar grew up in a family full of music. His mother was his first mentor, singing for him and teaching him Persian classical modal systems (Dastgahs).
He began with "setar" when he was only 9, learning basic techniques from Maestro Behnam Vadani. Then, he followed Maestro Masoud Shoari for a long time, learning "Radif" and "Ostad Saba" style. Later, he had the honour to have Maestro Hosein Alizadeh as his mentor for about 7 years and finally followed Maestro Dariush Talaii for professional Radif techniques and old styles.
Within all these years, his love into "tanbour" drove him to follow "tanbour" as a spiritual instrument and a style of life, until he had the honor to follow Maestro Keikhosro Pournazeri and Maestro Mohamad Zolnouri, learning Kurdish culture and different Kurdish Maqams.
Being a Persian instrumentalist, he established "Sazyar" in 2012 as a trusted hub for those who are looking for decent Persian musical instruments.
Reza has performed in many concerts in Iran and Toronto; at the same time he has taught "setar" and "tanbour" to many students online.