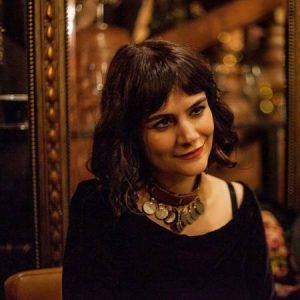 Bita Malakuti was born in 1973 in Tehran, Iran. She studied Drama at Azad Art University of Tehran and started taking writing seriously. By the age of 25, her poems and short stories were getting published in different magazines. She has written and published extensively as a theatre and drama critic for several years.
She has so far published Seven books, including three collections of short stories, two poetry, one novella and one reference book on the professional life of the renowned Iranian actress Soosan Taslimi. She left Iran for the United States in 2006. Now she is living in Prague, Czech Republic.
Her books are "Christ and Whispered of Shahnameh Daughter", poetry, 1999 Tehran, "Empty Coffin, Short Stories", 2003 Tehran, "The Myth of Kindness, on Soosan Taslimi's Life and Acting", 2005 Tehran, second Edition 2016 Tehran, "Angles, Back Stage, Short stories", 2010 Tehran, "My Name is Layla", Novel, 2013 Paris, "Sour apple, salty rain, short stories", 2017 London, and "Yousef Abad shaky stairs, poetry", 2018 Tehran. Some of her poems have been translated and published in other languages such as English, French, Turkish, Kurdish, Swedish, Czech, Arabic, Nepali and Spanish.