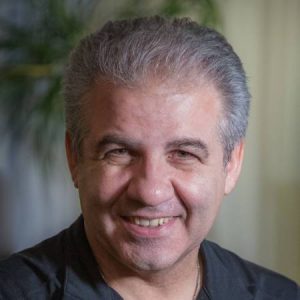 Aref Mohammadi
Film Critic, Documentarian
Aref Mohammadi is an acclaimed journalist, filmmaker, film critic and TV producer within the Iranian communities outside Iran. He regularly provides editorials in Persian print media.
Aref is the founder and CEO of the New Wave Artistic and Cultural Group (founded in 2004). Through this outlet, he has been able to facilitate regular workshops, seminars and ongoing conversations about cinema in Iran and worldwide.  As well, celebrating renowned veteran and contemporary artists by holding tributes has been a signature initiative for the organization.
Aref's formal education ranges from literature to filmmaking to social work and is a reflection of his broad base of principle, interests and expertise.  Aref holds a B.A.  in Literature and a diploma in Community Social Service Work.  He is also pursuing an M.F.A. in Documentary Media Studies Program at Ryerson University. In his native Iran, Aref worked as an assistant director on numerous stage productions, short films and movies.  His work for cinema, stage and television expands from Iran to the international arena. Aref's new documentary "Song of God" about the life and works of Iran's oldest tanbur player, was released in 2018. Aref is the recipient of numerous accolades from various panels of governments, civic and community institutions.