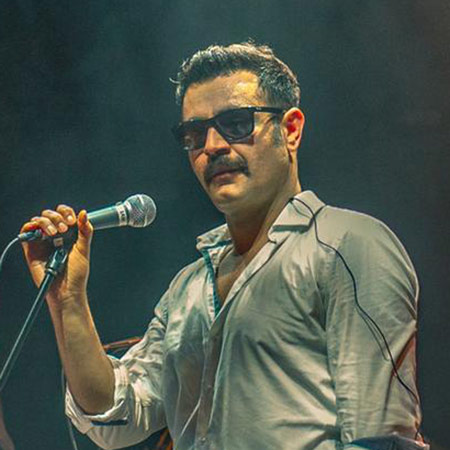 Shahin Najafi
Musician, Poet, Vocalist
Shahin Najafi is a musician, poet and singer. He was born in 1980 to a middle-class family in Bandar-e Anzali, Iran. the youngest of eight children, e started writing poetry and learning to play classical and flamenco guitar in his teens. He later turned to rock music, often performing as an underground musician.
In 2005, Shahin moved to Germany. For a time, his career veered into rap and hip hop, bringing him fame among young fans back in Iran. These days, Shahin's music fuses rock, jazz, and blues with lyrics that demand change.
Shahin has had many concerts in different places around the world, from the European countries, to the United States of America and Canada. Shahin stands apart as a musician who brings both catchy riffs and revelations to every performance — as he says, "a pitcher of cold water poured on a slumbering society".