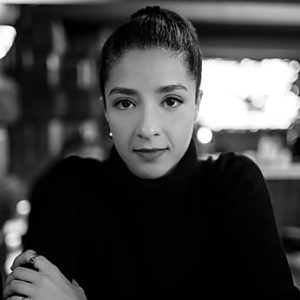 Niaz Nawab
Singer, songwriter, composer
Niaz Nawab is an accomplished multi-instrumental musician, singer, songwriter, composer, and music teacher. Niaz was born in Tehran, Iran, and currently resides in Paris, France.
Niaz started her career in music at an early age. She started her training in piano and in classical violin at the age of 10 at Tehran Conservatory of Music. Prior to her formal training in France, she competed in a musical competition in London and was awarded a diploma from the Trinity College of London.
Niaz was accepted at the Ecole Normale de Musique de Paris after graduating from high school. Five years later, she received her Brevet d'Exécution in piano. Following her graduation, she continued her studies of Piano under Ms. Jacqueline Bourgès-Maunoury and received her DEF from Créteil Conservatory in Créteil, France.
Niaz has years of experience from teaching music to composing music for the cultural branch of Radio France. In addition to her continuous work with students and various organizations, Niaz is also involved with many musical events and festivals. She recently completed her 2018 European Tour with her band. Her music, including her famous album Hafez is widely available on iTunes and other popular major music vendors.
Photo by : Danish Saroee