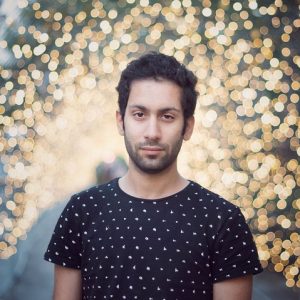 Mohamnadreza Domiri Ganji
Photographer
Mohammad Reza Domiri Ganji was born on 7th of December 1990 in Tehran, Iran and lives in the northern city of Babol.
He majored in physics and he has been taking photos for 5 years, along with his studies . He has not studied photography academically, but he reads articles, watches photography training videos, and shares shots in photography communities both online and in real world. He also takes advantage of his friendship with some prominent photographers and learns about their viewpoints.
His specialties are architecture photography, monument and tourist attraction photography, and panoramas, while he also likes night sky and landscape photography.
In Mohammad's view, the most important element in photography is light, therefore, he has spent a great amount of time learning methods to capture and edit light in his shots. On the second level of importance he emphasizes on repetition, symmetry and fine colour tunes.
Domiri illustrates stunning features of buildings along with the details in architecture, through artistic standpoints. During the last few years, he has had his captures displayed in the most leading photography websites, journals and books. Moreover, in 2014 and 2015 his shots were selected as the finalist in Sony World Photo Competitions. His shot ranked third in Kolor panorama contest, and one of his captures was among the three finalists for the best HDR, in the Epson Pano award, 2014.
His latest collection "Historic Persian Monuments and Temples" has been exhibited in some of the leading and best known international media such as Yahoo, BBC, Daily Mail, ABC, Huffington Post, and CNN among others.
He is planning to expand his architecture and historic collection with the addition of well-known monuments around the world.