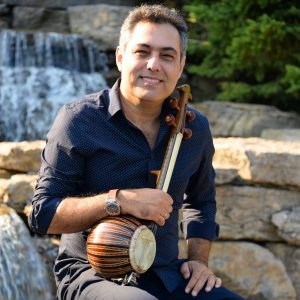 Kourosh Babaei
Kamancheh player
Born in 1971, Kourosh started playing the violin and switched to the Persian instrument kamancheh after a short time, at the age of 12. As a teenager, he played with several famous traditional music ensembles, in concerts around world and at many international music festivals.
In 1994 he graduated from the Art and Architectural University in Graphic Design. He was nominated for the best Persian musical instrument player in "Musicema" festival.
Kourosh Babaei immigrated to Canada in 2016 and continues to teach music and perform in concerts.