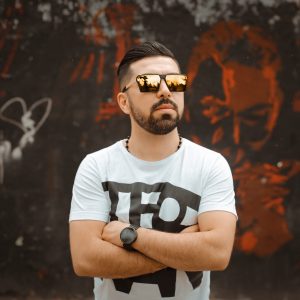 DJ PS is an all encompassing DJ traversing the wide range of musical genres and international flavours. Having spun records from the exotic streets of Turkey to the hyper developing nightlife scene of Dubai, he now resides in the Golden Horseshoe of Ontario.
From London as his set base, he travels all over the region, premiering regularly in the cosmopolitan Toronto – Canada entertainment complex. He is also a resident DJ in one of the most famous Persian Radio stations (Radio Javan).
Not only a veteran DJ, PS also is an exceptional live Drum performer. Being able to sync his skills with any musical composition, the venues he performs in become alive with the vibrancy of his pounding rhythm. One night at DJ PS's heart stopping shows will make you into a believer.