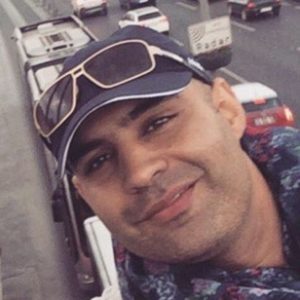 امیر زاوش بازیگری را از دبیرستان در سال ۱۳۷۷ ودر ایران آغاز کرده است.  وی مدرک لیسانس ادبیات نمایشی رادریافت کرد و در مقطع فوق لیسانس در رشته کارگردانی تئاتر از دانشگاه هنر و معماری فارغ التحصیل شد .وی حدود دو دهه سابقه بازیگری در تئاتر ، سریال های تلویزیونی و سینما را دارد ،  آثاری مثل "ماه هفتم" ، "شب واقعه" ،"آرش" ، "مسافر" ، "تماشای صدا" ، " آرام میگیریم" و "گلشیفته".  وی همچنین تدریس دوره هایی از قبیل داستان ونمایشنامه نویسی را در پرونده کاری خود دارد. وی پس از عزیمت به کانادا در سال ۱۳۹۸ در نمایش "تنها راه ممکن" وسپس  درنمایش "زمستان ۶۶"  به کارگردانی محمد یعقوبی بازی کرد.
Amir started acting in high school in Iran in year 1998. He received a Bachelor's degree in Dramatic Literature and a Master's degree in Theater Directing from the University of Art and Architecture.
Among his acting credits are Event Night, Arash, The Traveler, Watching the Voice, Calm Down, and Golshifteh.
He has also taught courses in story writing and playwriting.
After moving to Canada, he starred in The Only Possible Way in 2019 followed by Winter of 88 directed by Mohammad Yaghoubi.