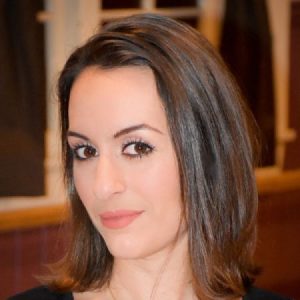 Some would say Tara Nazemi started dancing in the womb since Azita Sahebjam is her mother and Abdollah Nazemi (founder of Pars National Ballet) is her uncle. She started participating in classes at age 5 and has not stopped since. Along the way, Nazemi has taken various other dance classes such as ballet, jazz, salsa, and her personal favourite Irish dancing. She's been on stage since she was very young but didn't join the performance group until she was 12 or 13.
It's hard for Nazemi to pick a favourite folk dance, as she loves them all. She loves the variety, rich culture, and uniqueness of each province in Iran. And how their folk dances really tell the story of the people in each area through movements, costumes and music.
Nazemi can't imagine life without Vancouver Pars National Ballet (VPNB), it's one of the oldest practices in her life and so much a part of who she is now. So many of her life experiences have been through dance. Whether it was through travelling, interacting with others at festivals, in class, or gaining a group of sisters that she ever wanted as an only child. It's been over 30 years, and she looks forward to the next 30!