In Memory of Mohammad Reza Shajarian, Iran's Greatest Master of Persian Classical Music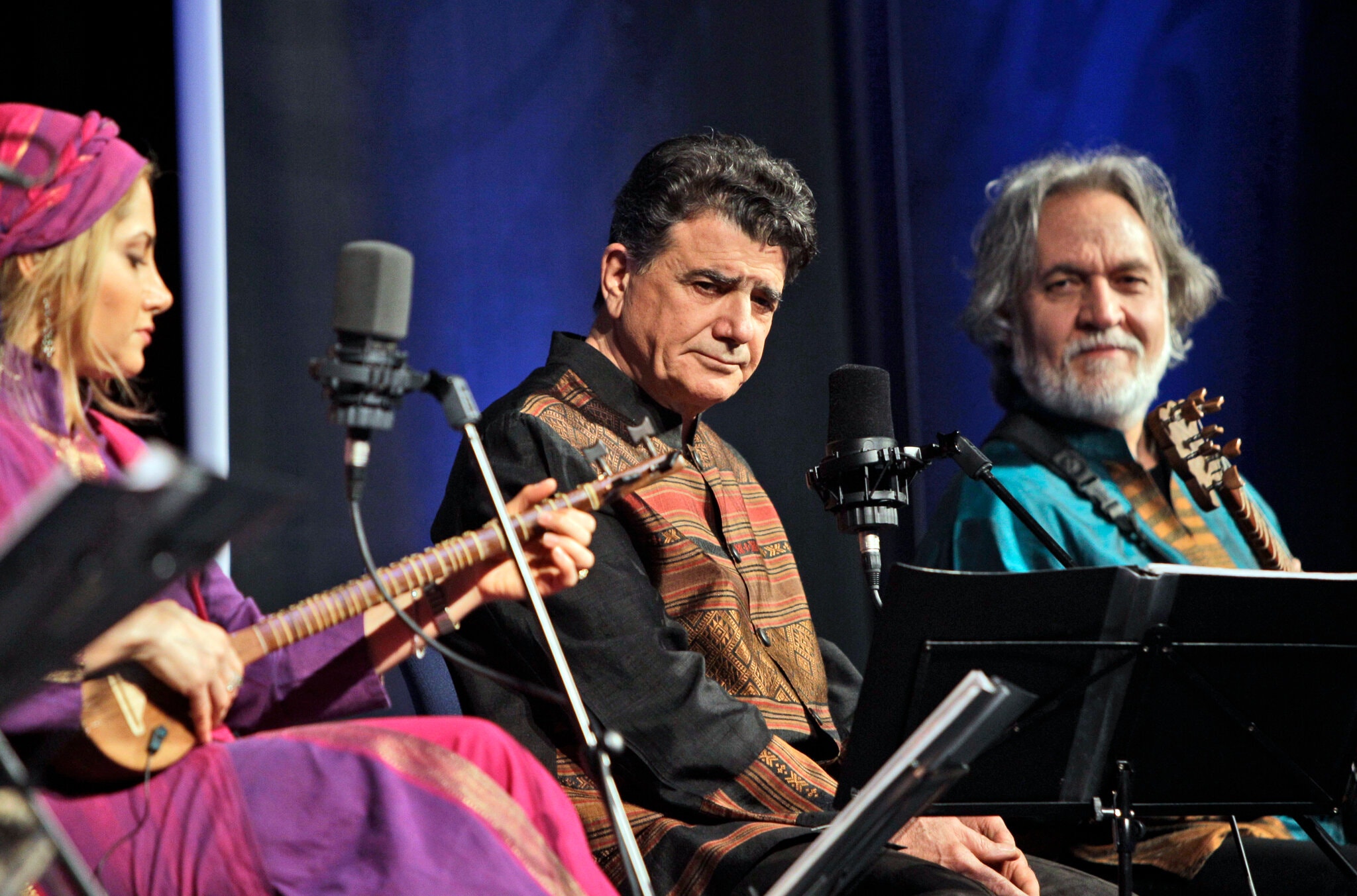 "Shajarian passed away", three very painful words to hear for the Iranian community and classical music lovers alike.
Ostad Mohammad Reza Shajarian – born in Mashhad, Iran in 1940 – passed away on October 8, 2020 in Iran's capital, Tehran as a result of a years-long battle with cancer.  He is, and forever will be considered one of Iran's most influential singers, a colossal and irreplaceable figure in the history of classical Iranian art. His achievement is "regarded as 'perfecting' āvāz (pronounced ā.vāz) -the traditional art of singing Persian classical poetry- and personally functioning as an icon of contemporary Iran … beyond Iran he may be regarded as simply one of the greatest voices of our time" (Simms and Koushkani 2012, ix).  Āvāz is a unique vocal skill,  musically it is improvised non-rhythmic singing based on melodic motifs in the radif of Persian music which is a repertory of about 300 pieces in about 60 modes. The singer has to select a poem that corresponds with the time of performance and echoes the contemporary issues of humanity.  Āvāz in Iranian history has multiple functions, it is a highly artistic performance as well as a means of conveying messages of love, justice, resilience, and outcry depending on what the singer observes in his society and what they deem is necessary to speak on. It has a long history from Rudaki (9th century) to Hafez (14th century), and Jami (15th century). Classical Persian poetry is a form of innocuous diversion or escapes, wrapped in multiple levels of metaphors.  Therefore, it takes more than mere skills of 'singing' to become the master of āvāz.
Shajarian studied with some of the best classical musicians of his time including Faramarz Payvar, Abdollah Davami, Esmaeil Mehrtash, Ahmad Ebadi and Nur Ali Borumand. During his career, he collaborated with a number of distinguished musicians who became the architects of post-revolutionary Iranian classical music, including Mohammad Reza Lotfi, Parviz Meshkatian and Hossein Alizadeh who composed many of his songs and shaped his music career. A number of singers became the master of āvāz, but none gained Ostad Shajarian's legendary status in Iranian society.  He balanced musical creativity and innovation with the preservation of tradition and maintained an equilibrium between his highly artistic works with his socio-political position.  Throughout the 1979 Iranian revolution, Ostad Shajarian was a fierce advocate for the Iranian people, and continued to be an echo of the people's hope for reclaiming the revolution's promise of liberty. His works "Bidād" and "Ghāsedak" (collaboration with Parviz Meshkatian) criticized the status quo while producing fresh groundbreaking classical songs.  In the wake of 2009 Green Movement, when president Ahmadinejad labelled protesters as "dust and trash", Shajarian once again stood with his people and declared himself "the voice of dust and trash", consequently being banned from public performance until death.  He became the representative of Iran's century-long anthem of freedom, "Morqe Sahar" ('Bird of Dawn'). Of the over two dozen great singers who adapted that song, only Qamar al-Moluk Vaziri and M. R. Shajarian were asked by people to sing them in their concerts. People continued to sing that song during his final days in the street outside his hospital and during his burial ceremony.  He was their nightingale of hope and freedom. He became the personification of "adab", known in Iranian culture as "literary humanism" (Dabashi 2007), or "ideal refinement of thought, word and deed" (Khaleghi-Motlagh 2010) which resonates with Zoroastrian tenets going back to over three millenniums. Ostad Shajarian, a master calligrapher, an inventor of multiple instruments, and composer, left a colossal legacy of music, artisanship, and integrity for musicians, advocates of freedom and justice, and artists. He will be dearly missed.
Dabashi, Hamid. Iran: A People Interrupted. New York: Norton, 2007.
Khaleghi-Motlagh, Djalal. "Adab i. Adab in Iran." In Encyclopaedia Iranica, Online Edition.
Simms, Rob, and Abounasr Amir Koushkani. The Art of Avaz and Mohammad Reza Shajarian: Foundations and Contexts. Lexington Books, 2012.