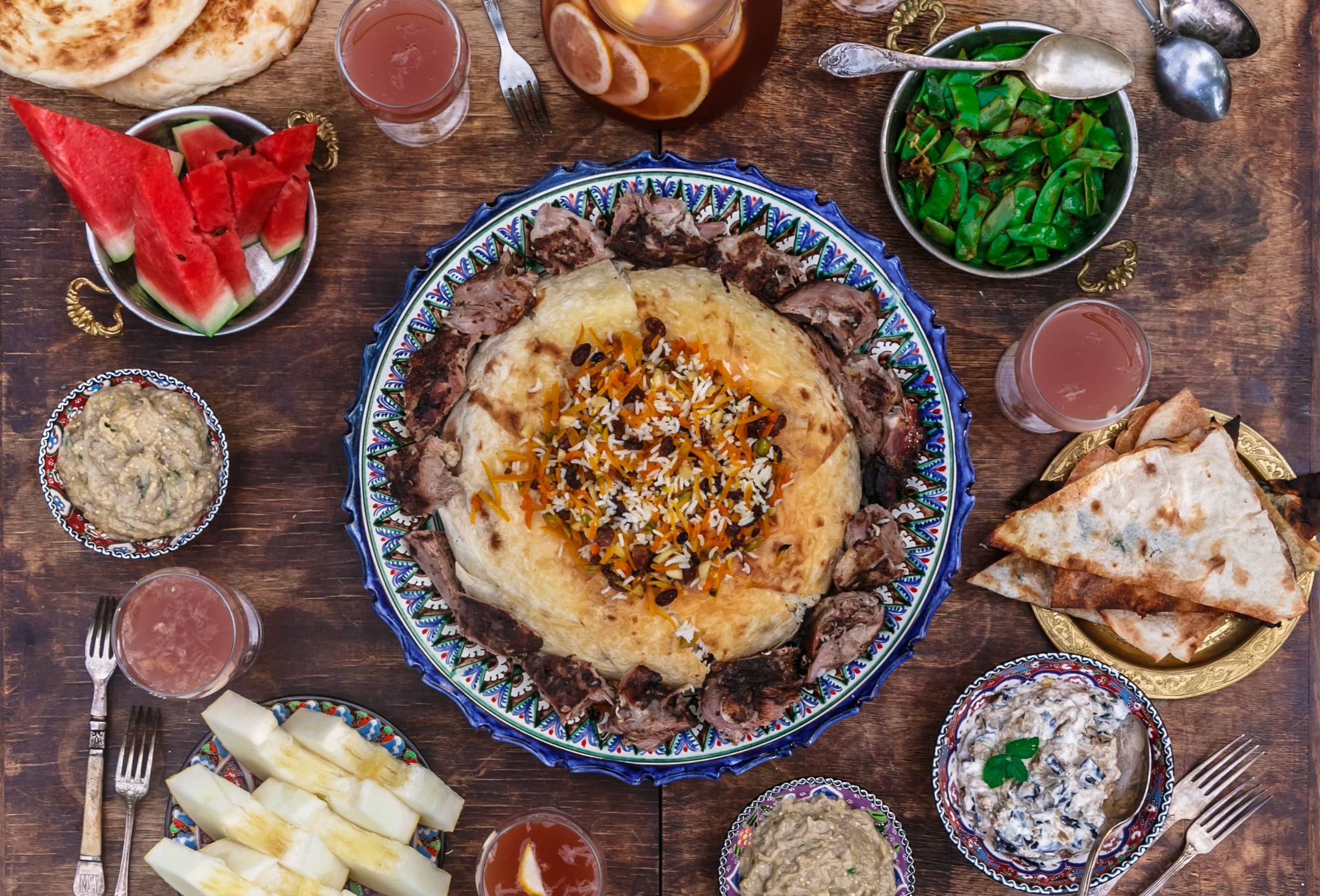 Shayma Saadat is a Canadian chef based in Toronto. She is also an internationally published food writer whose  work focuses on food, culture and identity (Globe and Mail, BBC, New York Times, CBC, Toronto Star, among  others). Born in Lahore, Pakistan, Shayma is a Pakistani-Afghan with Persian ancestry, who grew up all over the  world as the daughter of an international development banker. Shayma was most recently seen cooking on CTV's  Your Morning, and has been invited to host culinary workshops and talks for clients all over Toronto, (LCBO,  George Brown College, Loblaw's, University of Toronto, Evergreen Brick Works, among others). Shayma's  cooking style is based on the scents and spices of the countries of her heritage, which she refers to as Silk Route  Cuisine — she loves to combine these flavours with the local bounty of her home in Canada.
Join Shayma Saadat at Tirgan 2019 cooking workshop as she shares her stories and culinary secrets behind the food of her Pakistani, Afghan and Persian heritage, which she refers to as Silk Route cuisine. Inspired by the scents and flavours of her mother and grandmothers' kitchens, Shayma will create dishes using seasonally and locally sourced ingredients from her home in Ontario. "In cookery, there should be no borders," Shayma says. Her philosophy is simple: to inspire all of you to leave the workshop feeling excited about cooking dishes using local ingredients and spices from the Silk Route. There will be pairings of peaches and saffron; candy-sweet tomatoes and sumagh; and more!
What are your ties to the Persian culture? 
My father tells me that my grandmother, Shameem Saadat, whom I called Mader, was the granddaughter of Syed Nadir Ali Shah, a Sufi saint from Khorasan, in Iran. He travelled from his home in Iran to present-day Pakistan, to spread the Sufi word, and fell in love with a hazel-eyed girl, married her, and ended up spending the rest of his life in Lahore. That hazel-eyed girl was Mader's grandmother. Mader was one of the first women in Pakistan to obtain an MA in Economics in 1938—she went on to become a civil servant, a wife, a mother, a grandmother and a fabulous and curious cook. Though Mader was an avid cook, she was not one to enter the kitchen on a daily basis, plus, her expertise did not lie in Pakistani cuisine—she loved to make aioli in her precious Moulinex blender; bronzed apple pies on the granite counter in her Lahore kitchen; and lasagne with nutmeg-spiked bechamel.  I had always heard stories of Mader's Persian ancestry, but it was only after I moved to Toronto that I became keenly interested in exploring more about where her family—my family—had come from. By the time I came to know more, Mader was long gone.  I started my journey…