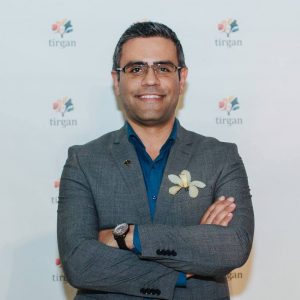 Hosein Amooshahi
Hosein Amooshahi has been an active volunteer with the Tirgan family since 2012 and currently holds a seat in the organization's Board of Directors. Hosein is committed to bridging the gap between the younger generation and Tirgan, addressing concerns and ideas to the board and continuing to push Tirgan's mission forward.
Hosein holds a Master's of Science in Biomedical Engineering from Western University and is currently a Real Estate Broker with Alpha Omega Realty Group Inc., serving clients in the Toronto and GTA region.
Hosein has been volunteering with different community organizations since 2010, mainly in positions related to financial and donation management.